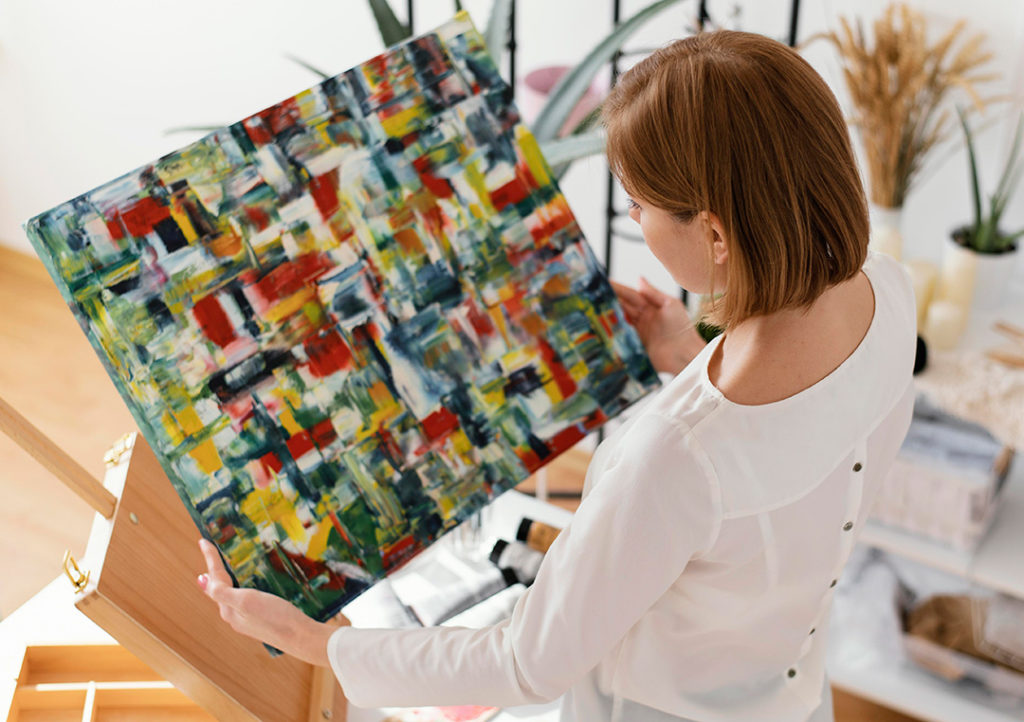 How to create a certificate of authenticity for your artwork?
It's still a hot topic whether to include a certificate of authenticity with your artwork or not? These days, being a professional artist is more than just creating quality artworks. A passion that pays doesn't feel like a job. You need to consider other areas of business like marketing and sales to be on the profitable side of the art market. Now you must be wondering what is a certificate of authenticity?It's one of the essential documents you should include while making a sale which proves that your artwork is genuine and authentic. A certificate of authenticity will also prove to your collector that you are serious about being a professional artist and spent time to create a COA for the artwork and your artwork is valuable.
The collector also should feel the same value you felt about your artwork in order to spend his money on your artwork. So creating a COA for your artwork is as important as creating an online art portfolio and showcasing your artworks. Perhaps, the most important document you should include with your artwork in the event of an art sale is a certificate of authenticity. Many artists wonder how to create a COA for their artwork so we thought about providing a few certificate of authenticity templates for artwork including some guidelines about creating one yourself.
What is a certificate of authenticity for artwork?
A COA or certificate of authenticity is a document that proves the authenticity of your artwork which is included with all the artwork you create whether it is sold or not. The COA is given to a buyer to provide a guarantee about the authenticity, quality of the artwork, and to prove that this artwork is created by you.
Why does an artist need to provide a certificate of authenticity to the buyer?
Certificates of authenticity proves that the artwork is created by you itself to the potential art collector. During this digital period, art sales are happening through new online channels where the artist and art collectors are not meeting personally so COA is a must-have document that should be included during the art transaction.
When you become a well-known artist in the art world, your artwork will be sold or auctioned later on & a certificate of authenticity will help to prove the genuineness of your artwork during all these future transactions.
Art recreation & art forgery is pretty common these days, COA will prevent such crimes to a certain limit. Moreover, a certificate of authenticity will act as a receipt & ownership transfer of the artwork during the event of art sales between you and your art collector.
How to prepare a COA for Artwork?
If you are not as successful as other prominent artists in the art world you may wonder if you really want to go through the technical process of creating a certificate of authenticity for your artworks but creating a COA of your artwork is not as hard as creating your amazing artwork. Make sure to create one for all your artworks, who knows when a potential art collector's eye lands on your artwork and starts dreaming about owning it. Moreover, a serious art collector or art gallery will always ask for a COA during the art sale event.
I have provided a few templates with this blog. Feel free to use the template for your artwork. If you prefer creating one from scratch then below are the elements required for creating a certificate of authenticity for your artwork.
Artist Name
Title of your artwork
Medium of your artwork.
Artwork Year of completion
Dimensions of the artwork
Photo of the artwork
Statement of authenticity
Edition number (if applicable)
Signature of the artist + Date
Rubber stamp (if applicable)
Artist photo with contact details (optional)
If it's a print copy of the artwork, please include the original artwork medium plus the print medium details like type of canvas or paper, printing device & number of total prints produced, and the number of this particular art print. These are the details you should include while creating your certificate of authenticity for your artwork.