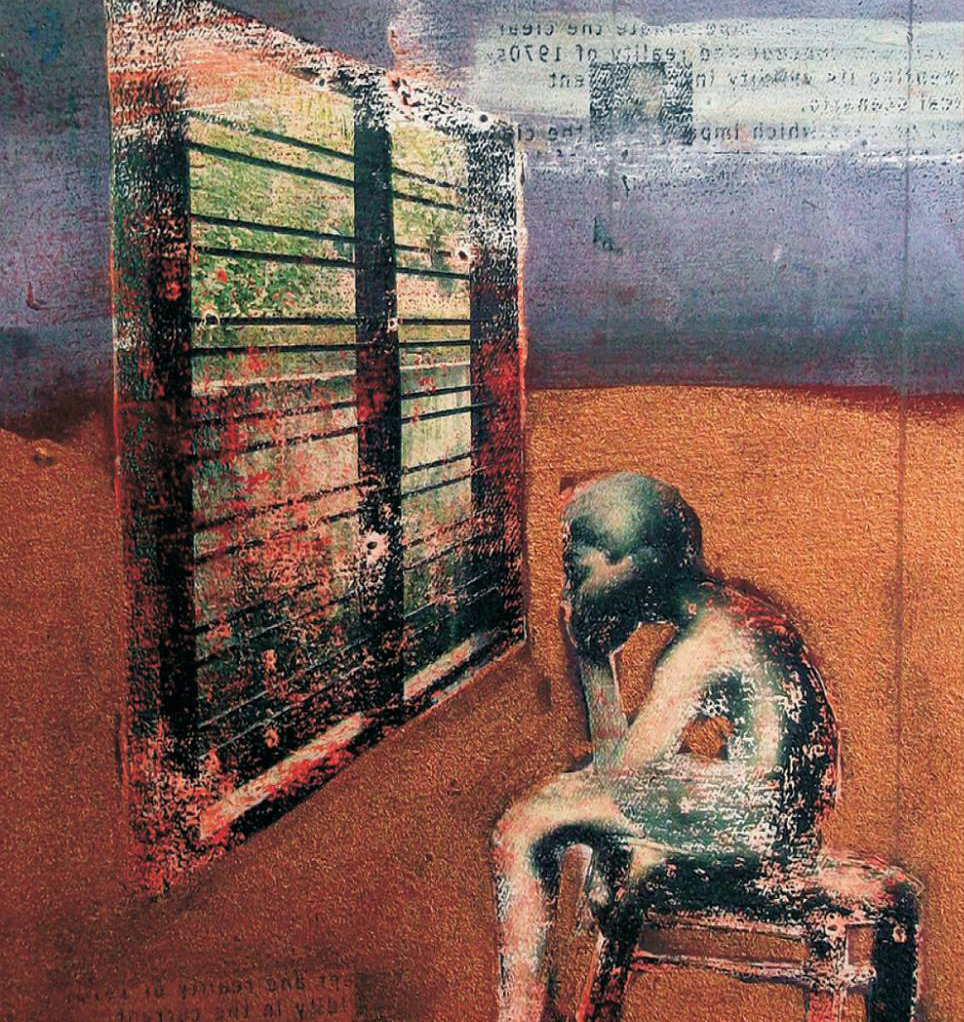 'The Cage of poignant Evolution' solo painting Exhibition at Durbar Hall Art Galery
Department of Cultural Affairs and Kerala Lalithakala Academy Presents 'The Cage of poignant Evolution' solo painting Exhibition by Ameen Khaleel at Durbar Hall art Centre Cochin.
The Exhibition Inaugurated by Ex.MP Dr Sebastian Paul, with the presence of Shri.Vaikom M.K Shibu,Secretoary lalithakala academi on 9th January 2016 at 4.00pm.
Shri T.R Udayakumar, Executive Member Kerala Lalitha Kala Academy was the Chief Guest.
Ameen Khaleel reminds us that each one of us is forced to be isolated into small islets. A difference in Caste, creed politics and gender drags us to certain hedges first and emphatically injects inhumane identities into mankind. This makes him slip into delusion and he distances himself from primary human concerns. He wears a different identity which is not real. The priorities like Food, Sleep and copulation are being shifted to brawl, greed, intolerance, fame, and position. He then slowly emerges into a new identity which will be decided by some other kind of fences. In short, he is entrapped in a self-made cage. He looks at the world from his cage and believes that the objects he sees outside are kept in cages and he is seeing it as a freeman. Those who watch the caged people from a free world may have genuine concerns about those unfortunate people, that state of mind is called humanity.
Ameen's visuals reflect such a theoretical issue before us mixing necessary motifs skillfully. The gallery welcomes us with images of parrots, animals, and human beings in cages. But it will be hard for us to judge who is inside and who is out. The other visuals are different types of food bowls in various shapes and colors cleanly displayed. In the recent time of war, caste polarization, and communal violence, the right of the poor people for their daily bread is being neglected. The politics of food have become a universal emergency. There was a time when untouchables were fed in teak leaves on muddy or sandy surfaces and since then we have stepped into this vicious cast separation.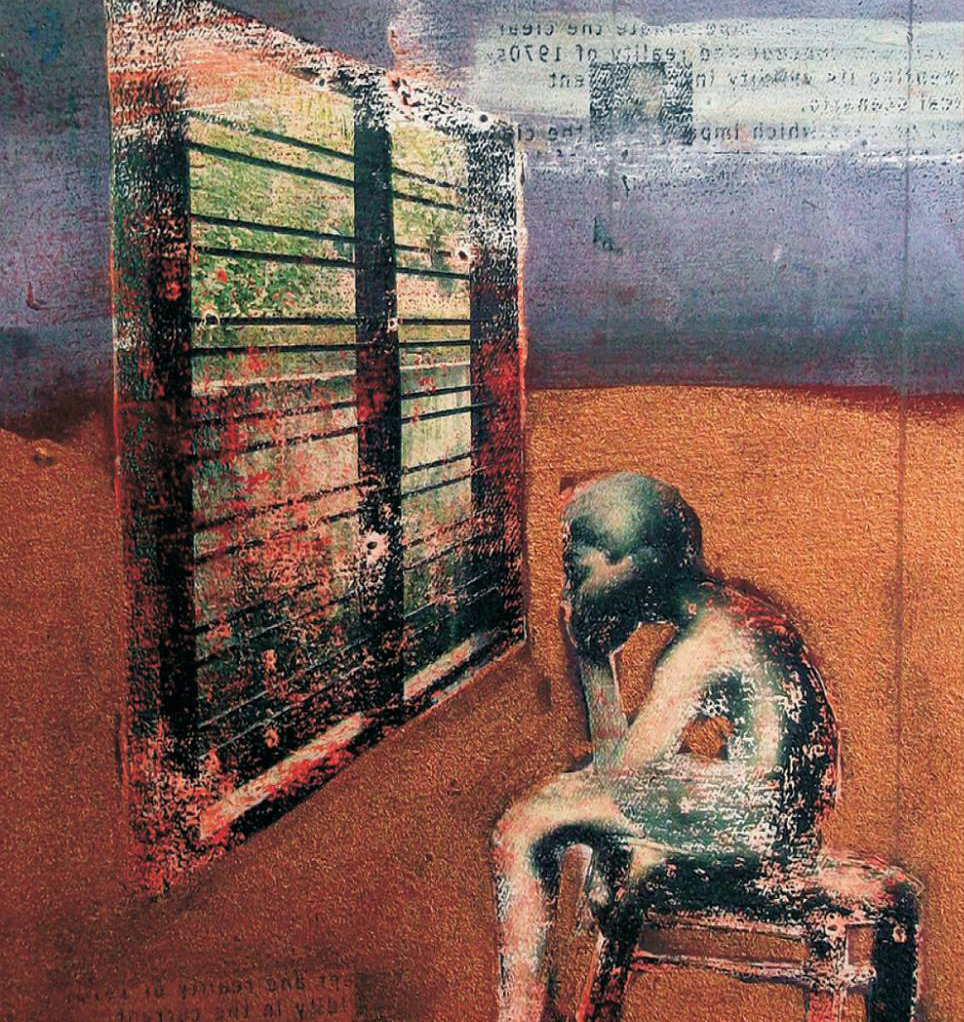 Ameen loves the sand and his canvases are filled with a huge amount of sand, in the middle of it, a piece of leaf is placed which resembles the last resort of our green earth. Ameen is worried about our uncontrolled deforestation and construction. He says Our ecosystem provides a wide range of ecological and environmental habitats balancing biodiversity and supports our food chain system. The cruel exploitation of our land and our forest makes our food supply scarce and every food bowls we see in the show are empty as our mind and we become a mere piece of flesh that has been caged.